Product Labels on Sheets
---
Printed Product Labels, supplied on sheets
We print product labels, supplied on sheets (we do supply labels on rolls too!).
Your choice of gloss or matt finish, and our printed self adhesive vinyl label sheets are completely waterproof and fade resistant.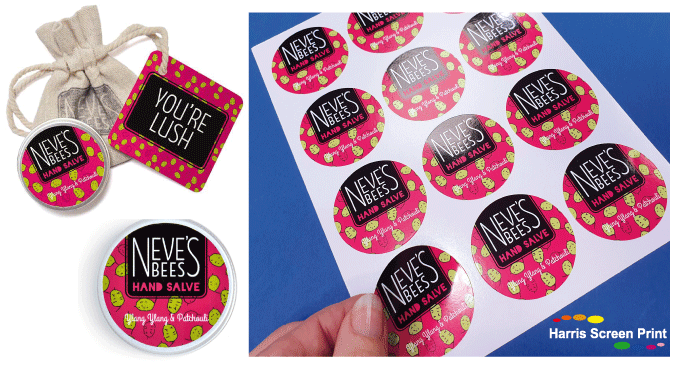 Labels your size, your shape, your colour
Your choice of size, colour, and shape, so you can really show off your brand to its full potential.
Your labels are supplied kiss cut on sheets for easy handling, and you have a choice of gloss or matt self-adhesive vinyl, both of which are completely waterproof, so your labels will not smudge or fade.
Your labels can also be supplied kiss cut on their own backings, which is ideal for handouts or if being supplied to accompany a product.
Our labels can be applied to almost any surface, from packaging, boxes, metal tins, glassware, dispoable cups, candle holders, plastic bottles and more. The only limit on how to use your labels is your own imagination.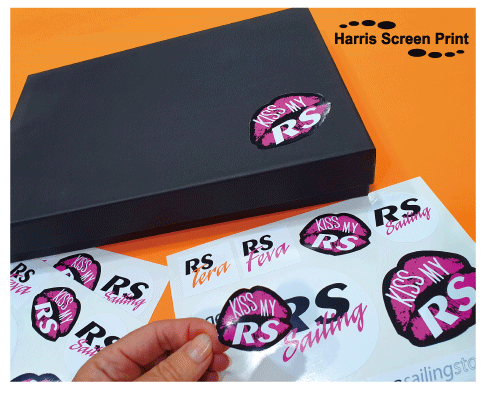 Same design or Mixed design labels, your choice
You can have the same design throughout your sheet, or mixed designs supplied on same sheets or mixed designs on separate sheets.
You can even have mixed shapes on your sticker sheet. It's completely your choice.
Our label stickers are great for handouts so your clients can apply their stickers to a whole range of products.
We print our waterproof labels for a whole range of clients including restaurant chains, beauty product companies, food manufacturers, clubs, charities and cottage industry business.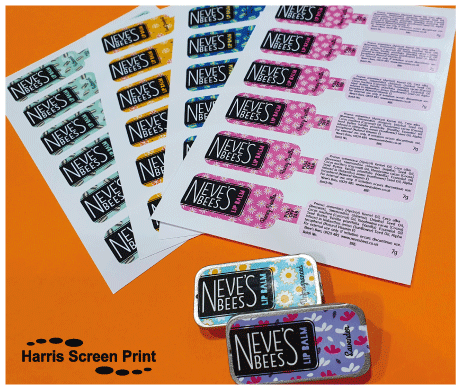 Your labels kiss cut with tamper tears
Your waterproof labels can have tamper tears, so that the product is sealed with the label until first use. The label will tear at the tamper points, leaving the main product label fully in place.
The Neve's Bees example in the photo shows their tear tab which has 2 tamper tear lines which sit on the edge of their lip balm tins so customers can be sure the product has not been tampered with or used prior to purchase.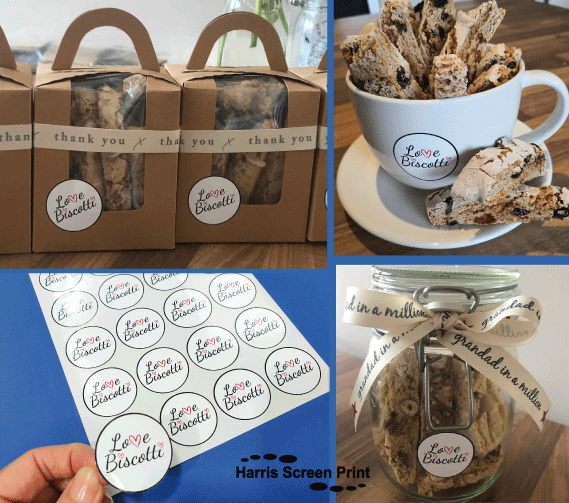 Labels for the caterintg industry
Our labels are very popular for branding and sealing takeaway and food boxes, from labelling sandwich and biscuit cartons, through to labelling glass jars and sealing burger paper wrappings.
Choose from a glossy or matt finish to compliment your own branding.
If you prefer, you can have your labels supplied on rolls, which suits high volume print runs, usually over 5,000 labels. And labels on rolls can be printed on paper, PP (plastic), and lamination option if you also need them to be long lasting.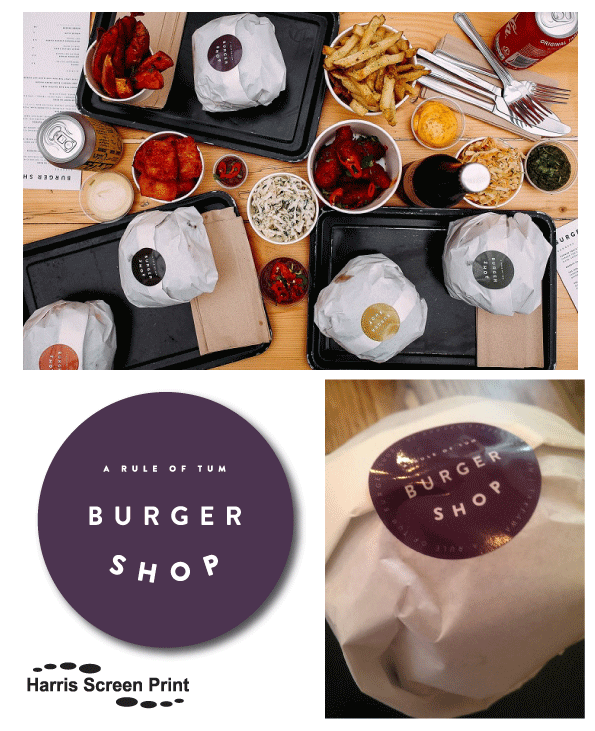 Want to see more of our recently printed label sticker sheets? then click here