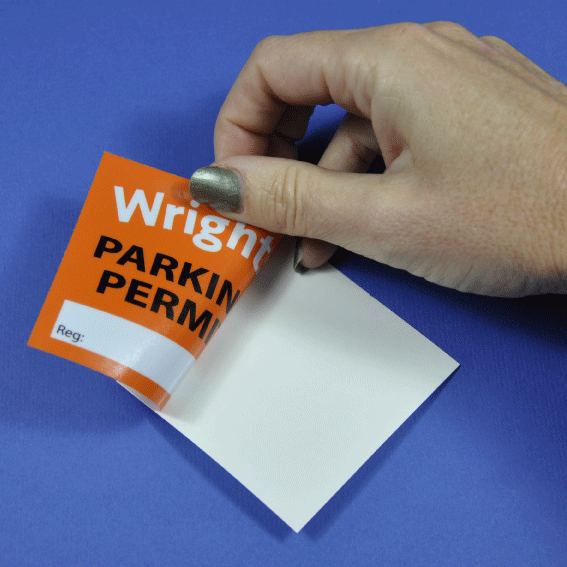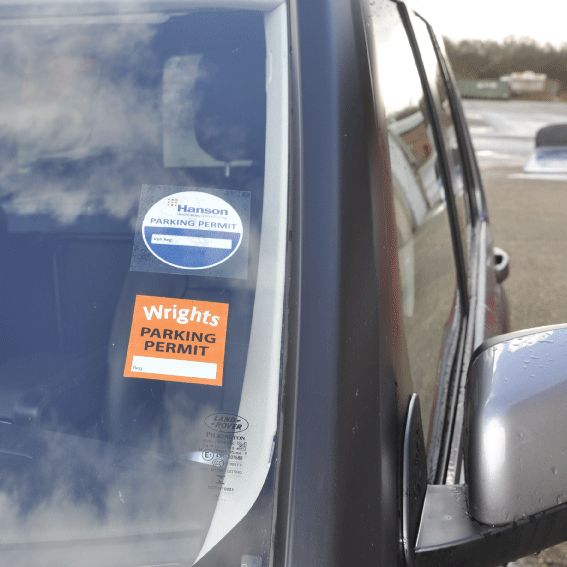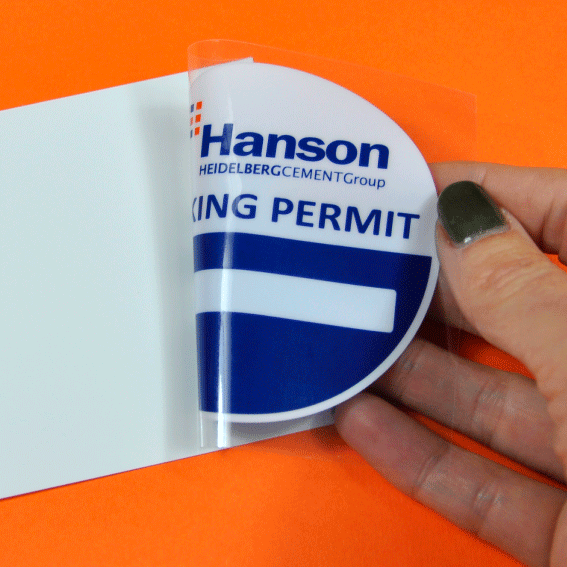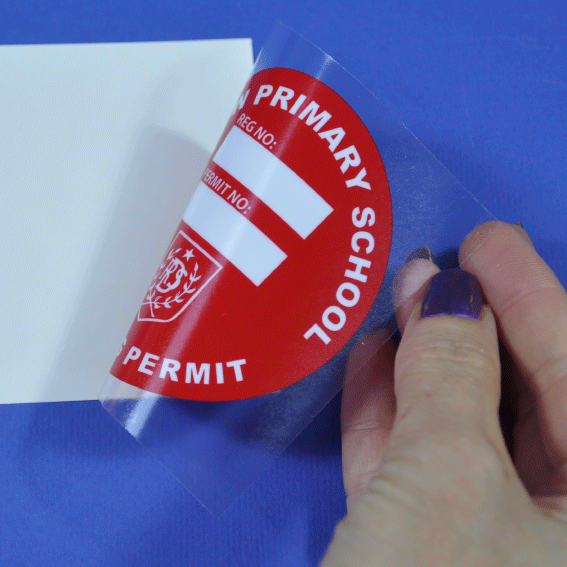 Car Parking Permit Stickers
---
Prices from just £70 + VAT
---
Car Parking Permit Stickers are displayed in car front windscreens, placed on the inside of the windscreen and viewed from the outside.
For self-adhesive permit stickers, we reverse print onto clear vinyl, so that your design is viewed correctly through the glass. We also face-print digitally directly onto white vinyl for the static cling material option, which is ideal if you are going to be writing registration numbers or expiry dates on your car permit stickers.
Sticker Materials for your Parking Permit Stickers
The most popular material for parking permits is Static Cling vinyl (ideal for annual memberships, events or festivals). Removable or Permanent self-adhesive is great for more long term applications (such as staff or resident parking, and annual membership stickers).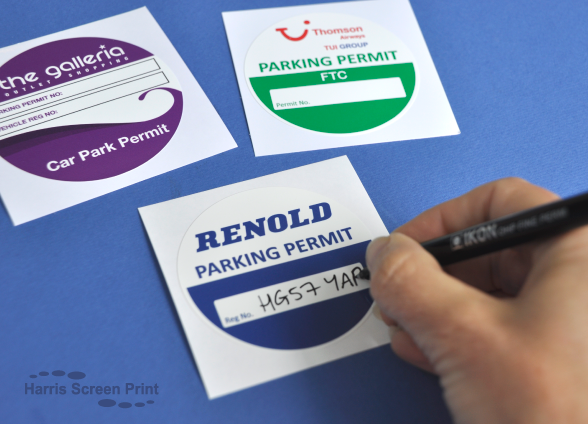 Easy to Write on
You can have a blank box in your design which allows you to write a permit number, membership number, or car registration number as required.
Any biro or permanent pen can be used to write onto the stickers, but we always recommend UV stable permanent pen so that your writing does not fade in the sunlight. Our NEW digital white cling material option allows you to have your permit stickers supplied "face-up" so much easier to write on, as you don't have to peel over to get to the design side.
Membership Stickers for car windscreens
We print a wide range of membership stickers for car front windscreens, particularly for clubs, hotels, leisure centres and spas. Most popular are circle cut stickers, with the membership year or membership expiry date within the design.
Need inspiration?
Car permit stickers are a great way to ensure cars have permission to park in certain areas. They also show your brand or logo so excellent way to increase brand awareness.
Haven't ordered car permit window stickers before? need inspiration? we can give advice, and also post out a sticker sample pack so you can see what other companies have as a sticker design.
We print car parking and membership stickers for a wide range of companies, including Local Authorities (schools, colleges, the NHS, police forces) through to large organisations and small community groups.
View more examples of our recently printed parking permit stickers on: