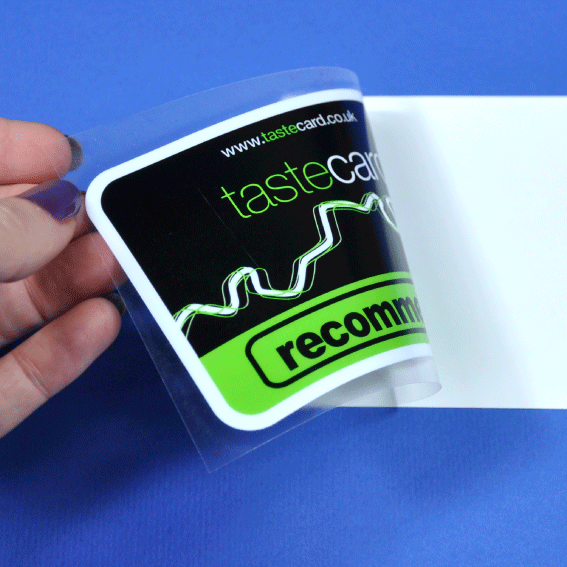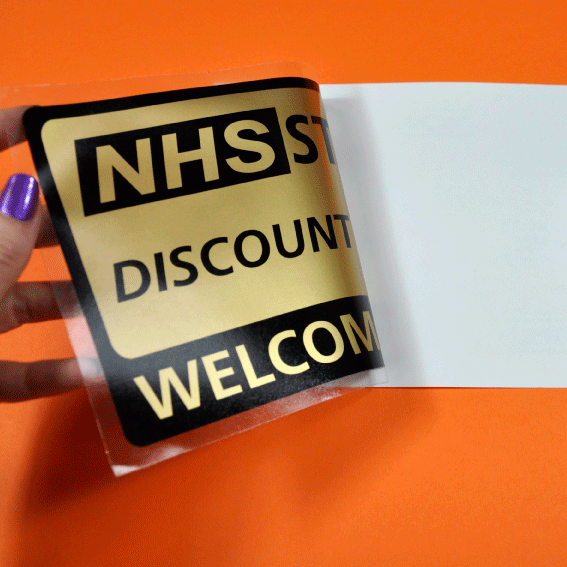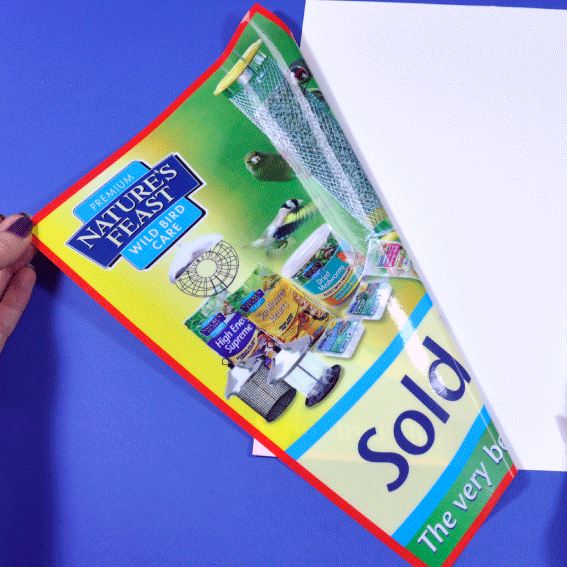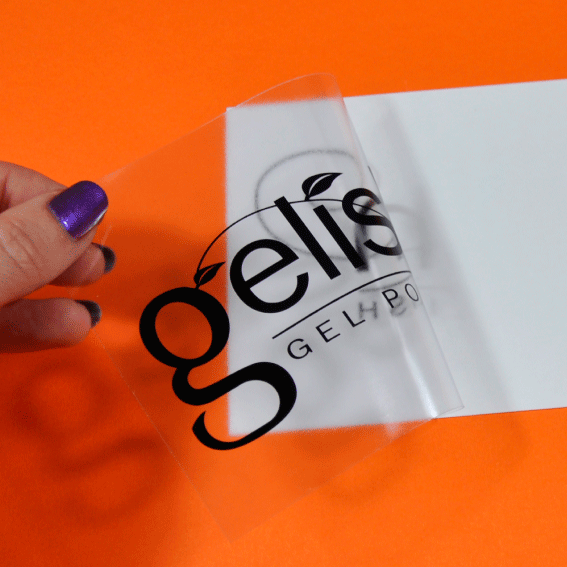 Shop Window Stickers
---
Shop windows and doors are a great place to promote your business, special offeres, promotions or product launch as they are viewed by both customers and casual passers-by.
You only have to walk down your local high street to see how widely window stickers and decals are used by retail outlets, restaurants, coffee shops and car showrooms.
If you would like custom printed window stickers contact us today for a quotation
Window Stickers are applied to the inside of the glass, viewed from the outside
Retail Window Stickers are cling or stick on the inside of the window and viewed from the outside, through the glass. This makes them ideal for any window applications including glass doors.
Static Cling Window Stickers
Static cling window stickers are great to advertise your retail special offer or promotion. Using the static from the surface of glass to hold them in place, there's no adhesive or remove or glue to clean away, making removing your promotions and special offers effortless.
Unlike the self-adhesive window stickers, static cling window stickers can be used time and time again.
Printing white - your options
Self Adhesive Vinyl: We reverse print self-adhesive window stickers onto clear vinyl which allows your stickers to be viewed from the outside. If a solid white or coloured background is required on your stickers, this is printed as a solid flood so no clear sticker is visible (or as a spot white, so parts of the sticker remain intentionally clear which is available for spot colour printing).
Static Cling Vinyl: Can either be face printed on white vinyl or reverse printed onto clear vinyl (depending on your quantity, size and number of colours we will always quote most cost effective option for you).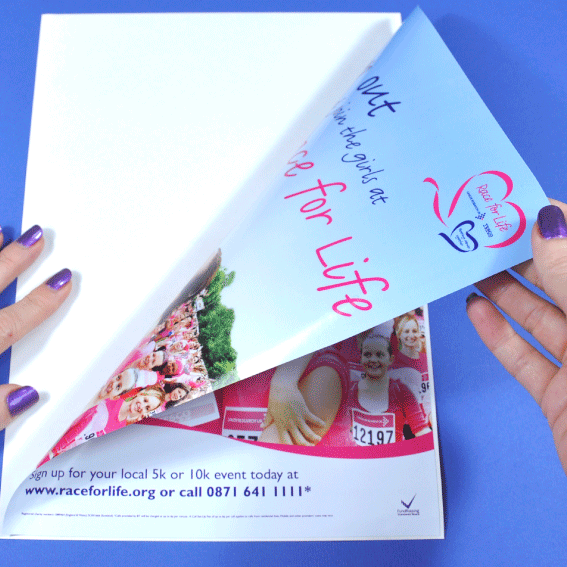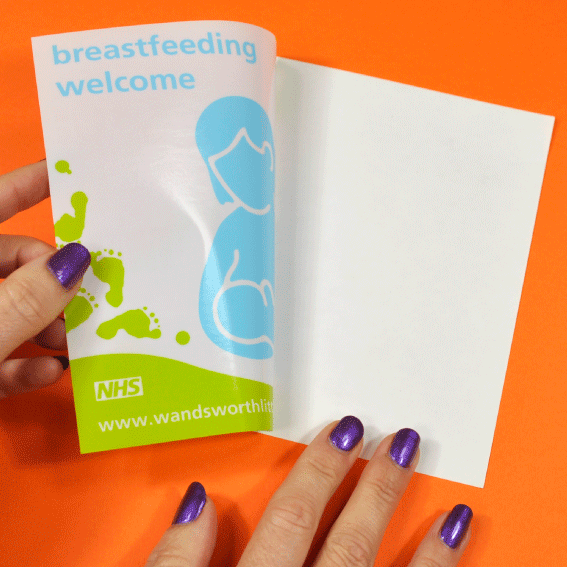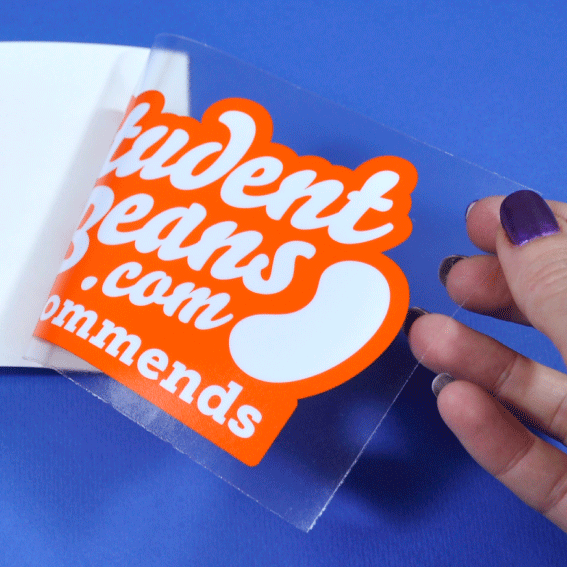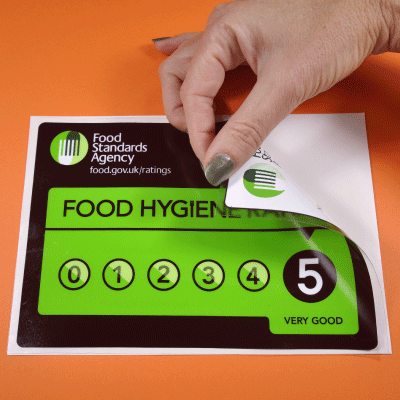 Full Colour with excellent detail
Our full colour printing has great detail so your shop window stickers can really have the wow factor.
We always recommend a white flood behind full colour shop window stickers - this makes your sticker design stand out really well in the shop window.
And to make your window stickers really stand out, have them cut to a special shape for a real show stopper.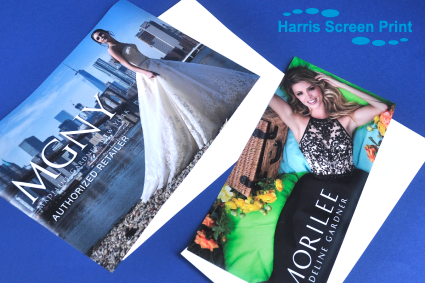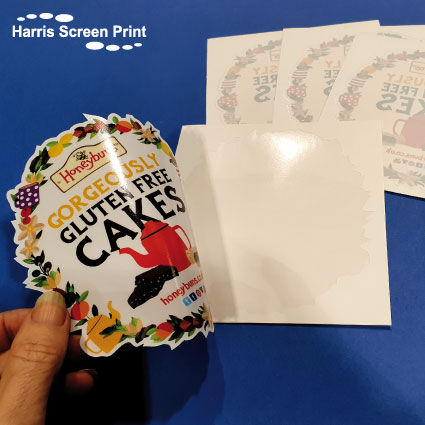 Want a design on both sides of your stickers?
For maximum advertising potential, why not opt for retail window double sided stickers so you can advertise on both sides?