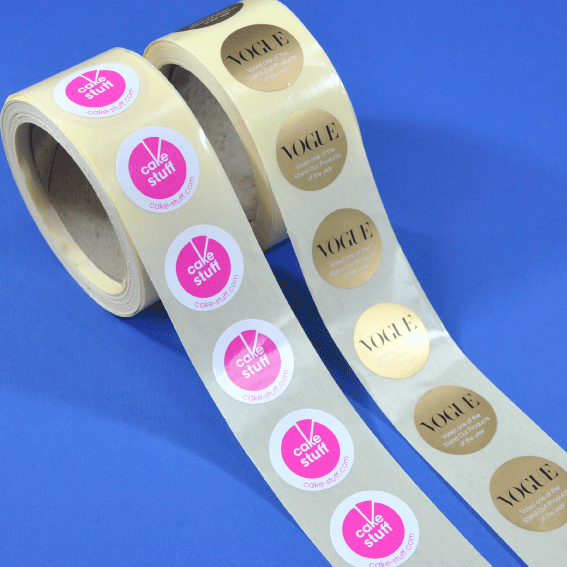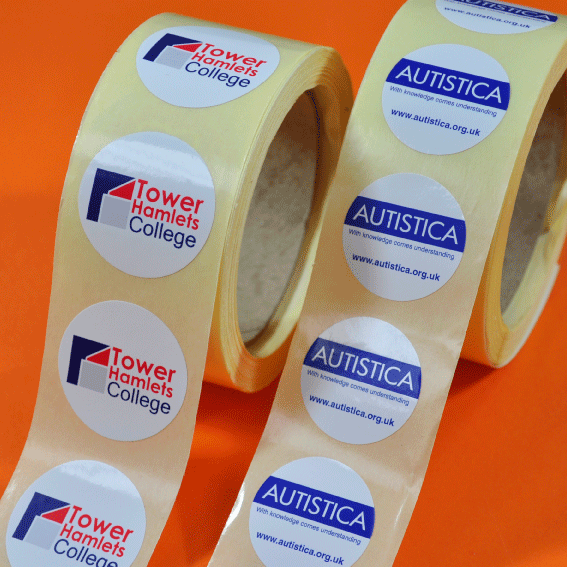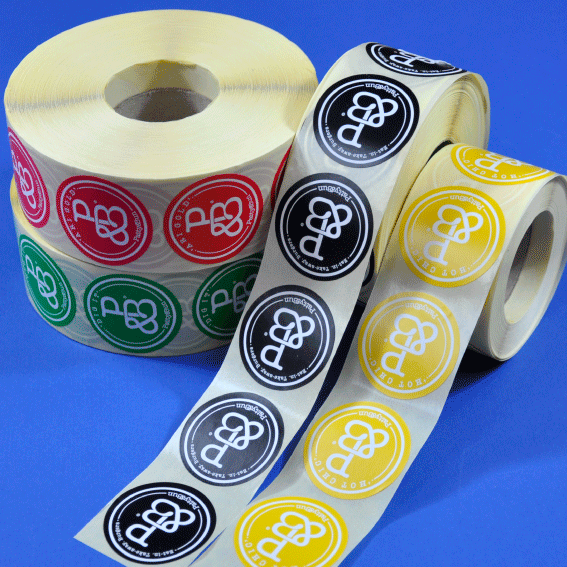 Stickers on Rolls
---
We supply printed stickers on rolls. Our on-roll sticky labels are ideal for charity fundraising lapel stickers, as well as labelling and branding products.
Sticky labels on rolls ideally suit quantities of at least 5,000+, but we do start at 1,000 quantities. If you wanted lower amounts of stickers, we also manufacture on sheets which may be more cost effective for you.
Rolls of Labels ... your choice of materials & colours
Our on-roll sticky labels are printed full colour on self-adhesive paper or PP with a gloss or matt finish. The gloss and matt finishes are available as varnish or to make your stickers on rolls waterproof we laminate them. We also have rough-touch finish if you're after something a bit different.
Easy peel materials are also available to avoid any sticky residue when stickers are removed. You can have a single design label or mixed supplied on separate rolls, or mixed designs repeated on rolls.
Peelable or permanent adhesive stickers - your choice!
Different levels of adhesive are also available for your stickers on a roll including "peelable vinyl" which is ultra-removable, so will not leave any sticky residue - great for application onto delicate items or items for sale. You also have the option of gloss or matt varnish.
Stickers on a roll are a very popular choice for charities for fundraising (charity lapel stickers). Sticky labels on rolls are also popular with Restaurants, Food manufacturers, Shops and Retailers.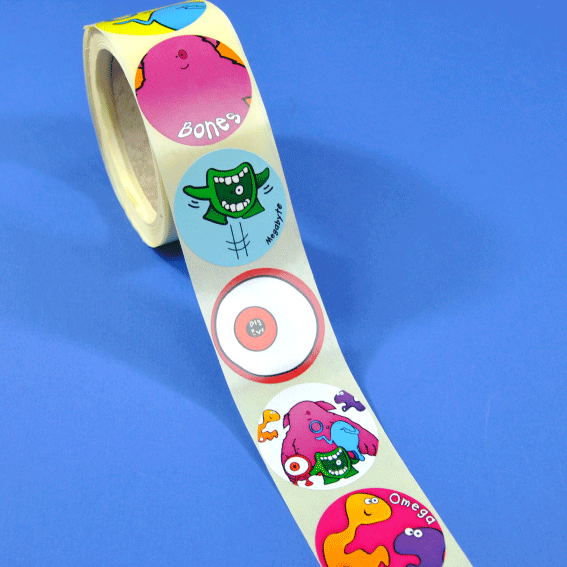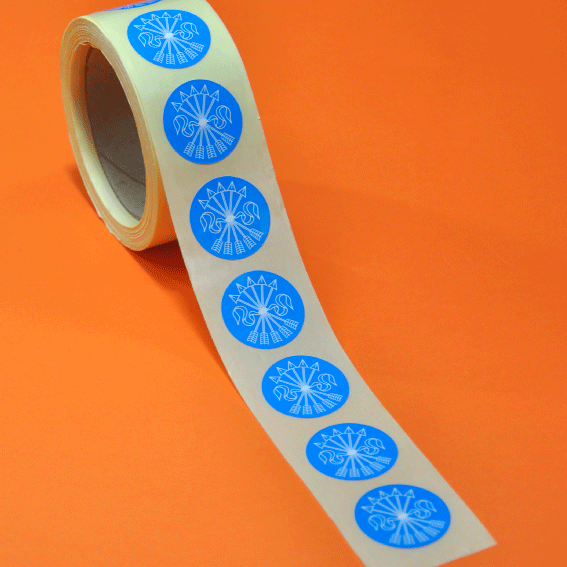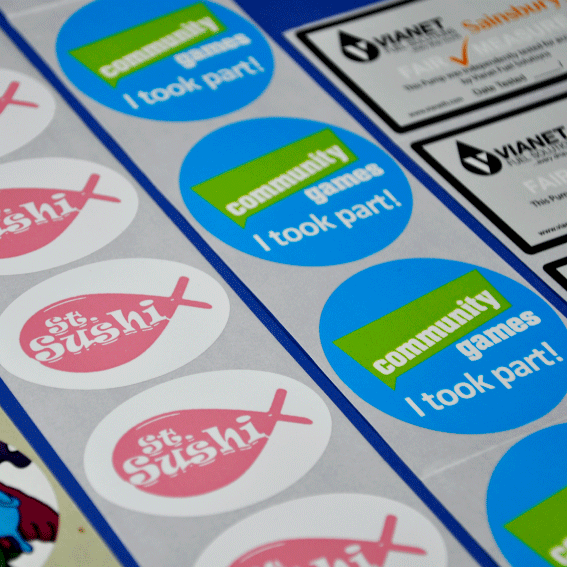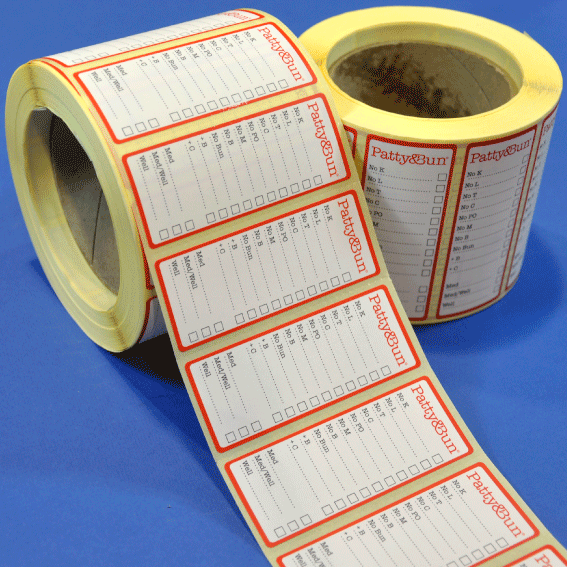 As all our stickers on rolls are manufactured to your exact specification, please email us for a personalised quotation or complete our simple quote form and we'll get prices back to you.
Want to see more photos of our recently printed labels on rolls? Then click here