Double Sided Window Stickers
---
Printed Double Sided Window Stickers for shops, car dealerships, hotels, restaurants and retail outlets
We print Double Sided Window stickers with designs on both sides, so you have outward facing view for passers by and also inside view for customers.
Your choice of self-adhesive vinyl or self cling vinyl, and anything from one colour through to full colour each side.
We print whites and silver blockers between both sides, to prevent showhthrough.
You can have different or same designs on each side, the choice is yours.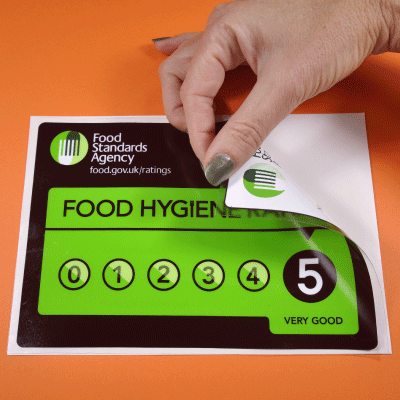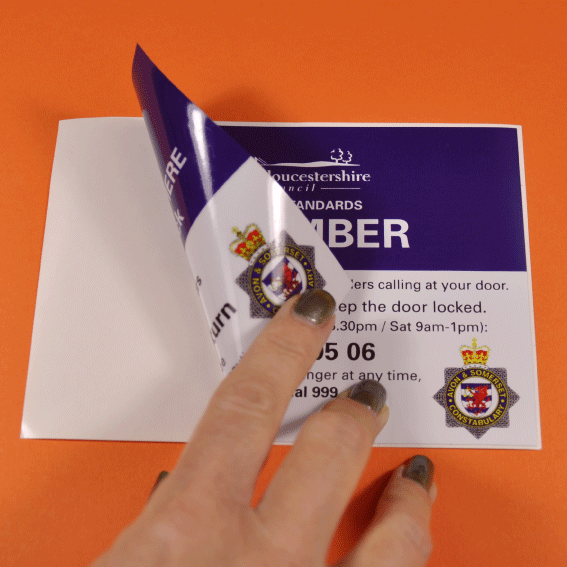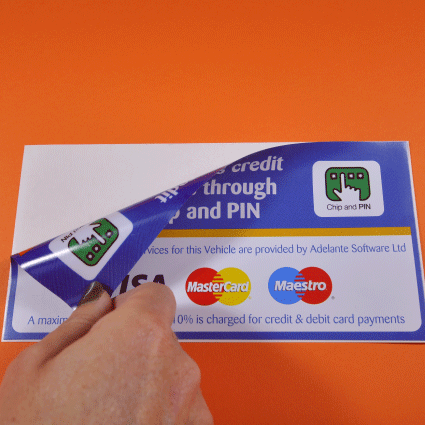 Printed Double Sided Window Stickers for car windscreens
We print car dealership and garage double sided window stickers for car windscreens, great for service reminder stickers, MOT reminder stickers and so on.
Your service due stickers can be supplied as singles or on sheets, and are most popular on removable self adhesive vinyl, so they can peel away and be replaced by the garage during the service or MOT.
If you don't already have artwork, we can prepare design layouts for you at no extra charge to make the most of your double sided car window stickers.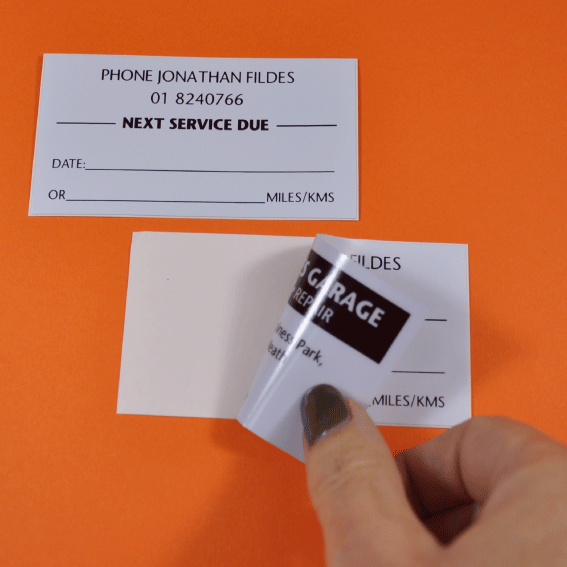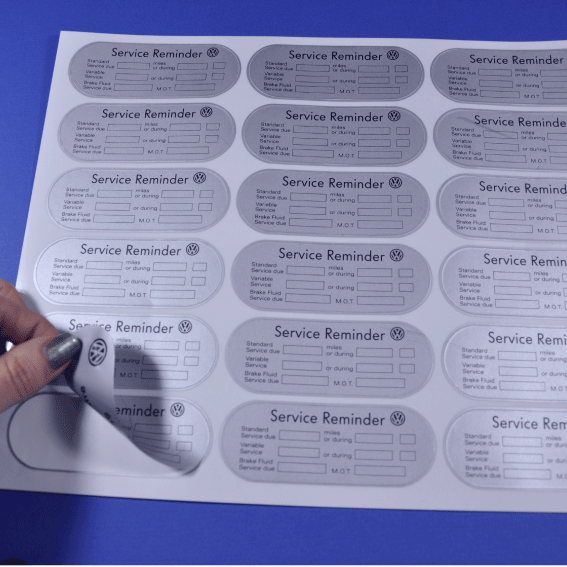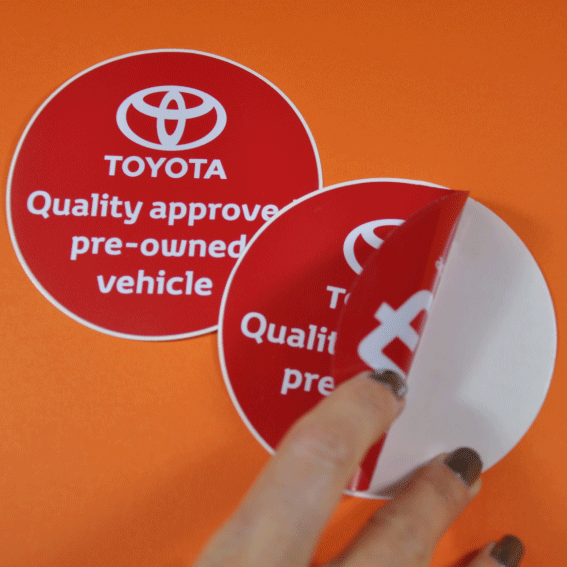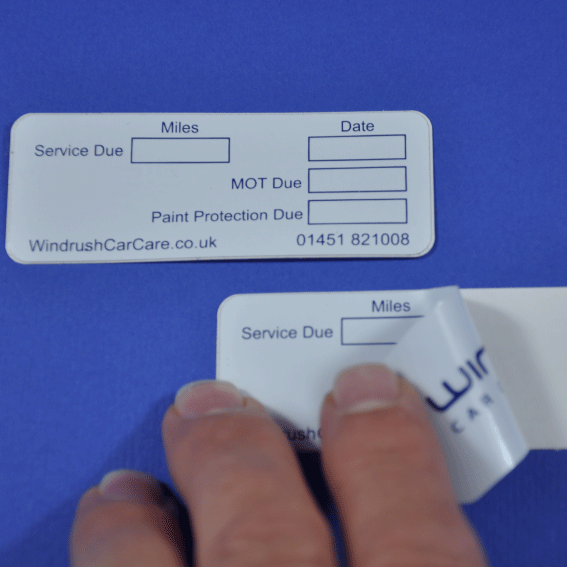 If you're after single sided self cling or self adhesive car window stickers click here to find out more.
See more of our printed double sided window stickers here