Anti Slip Floor Stickers
---
Anti Slip Floor Stickers Printed, ideal for indoor events and exhibitions
We print anti slip floor stickers, ideal for crowd control, product launches and leading footfall to your event or exhibition stand.
Exhibition and Event Floor stickers are perfect for product launches, trade shows, indoor exhibitions, commercial events and crowd management.
Our indoor floor stickers are:
Anti slip (R9 rated for Slip Resistance)
Completely waterproof
Fire rated (B1 Fire Rating)
Printed full colour, your design
Great for carpets, indoor hard floors including laminates, concrete and tiles
The specially formulated vinyl material sticks to carpets and other indoor floor surfaces, and is easy to remove after use. The floor stickers are removed in a single piece without leaving any residue.
Floor Stickers your size, shape and design
We print floor stickers to order, so you choose your own design, size and shape of your stickers. You can even mix and match your designs.
Or check out our stock designs below which you can buy as they are or have your own design incorporated, great for navigation markers in exhibition halls, shopping centres, universities, museums and schools.

Stock Designs available
Our non slip floor sticker Stock Designs include directional arrows and popular text to assist with crowd control around your exhibitions, trade shows and events.
Our stock designs are 280mm diameter circles, however you can order any size, choose your own colour, include a logo, or change the wording to compliment your branding.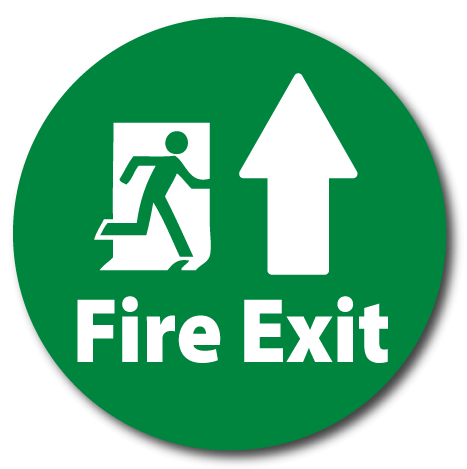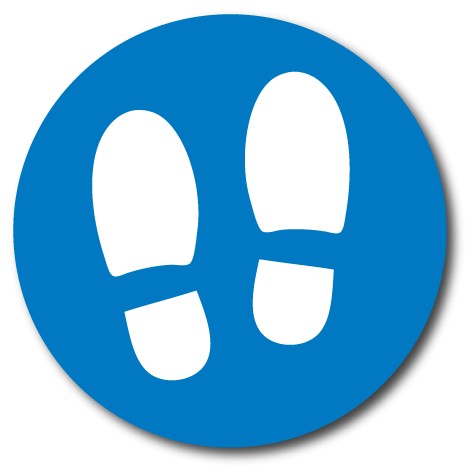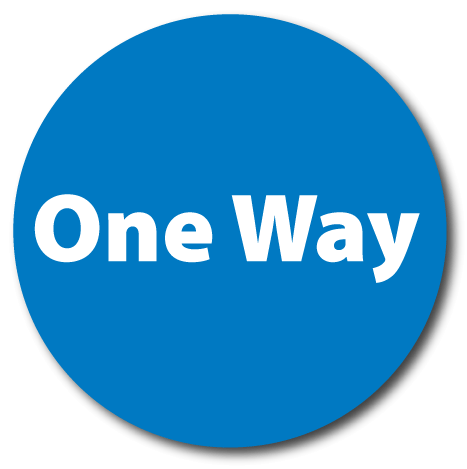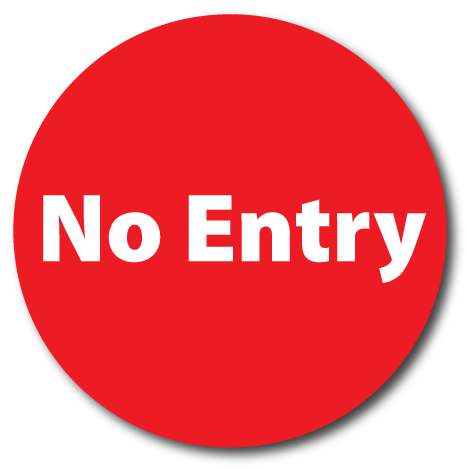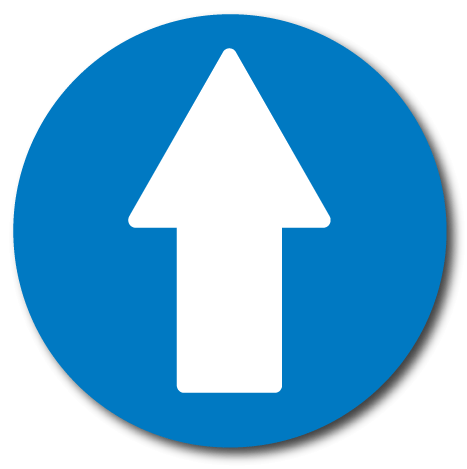 Arrow Shaped Floor Stickers
Our Arrow Shaped Floor Stickers are very popular.
Our stock design size is 230mm x 135mm contour cut to arrow shape (or you can choose your own size).
Out printed floor stickers are great for temporary events in exhibitions, museums, galleries and schools to direct footfall traffic to different zones.
Mix and match your own choice of colours, so your visitors can follow the coloured arrows to your different zones.
Our Printed Arrow Floor Stickers are also popular for temporary events and open days at Schools, Colleges and Universities helping students and their families navigate their way between colour coded zones.
Looking for SOCIAL DISTANCING FLOOR STICKERS ... CLICK HERE for more information.
How to Apply your Floor Stickers
Our printed indoor floor stickers are suitable for application to clean floors in good condition. Before applying your printed floor stickers, the floor surface should be clean and free from dust, oil, and grease. Our floor stickers can be applied to commercial floor tiles, tight weave carpets, sealed wood, sealed concrete, waxed vinyl, marble and ceramic tiles. Your existing floor sealant, coating or paint should have excellent adhesion to the floor and not be loose, uneven or flaky as this will effect the floor sticker's ability to stay in place.
Surface preparation: In order to achieve process-secure application, it is essential that the floor is totally dry and completely free of dust, dirt and other debris, before the sticker is applied. As such, we would recommend that the floor is brushed/vacuumed before the anti slip floor stickers are applied.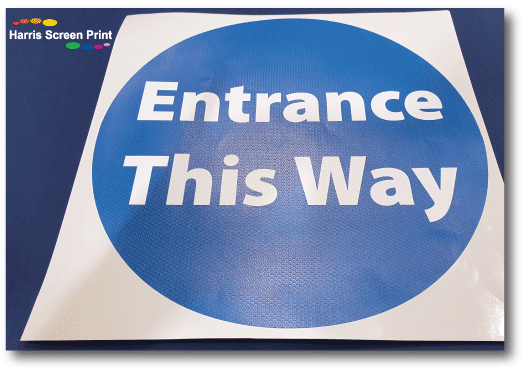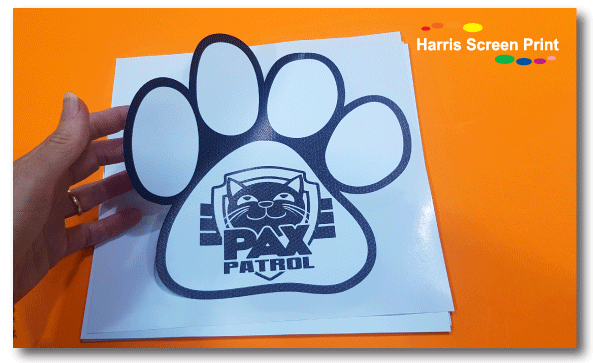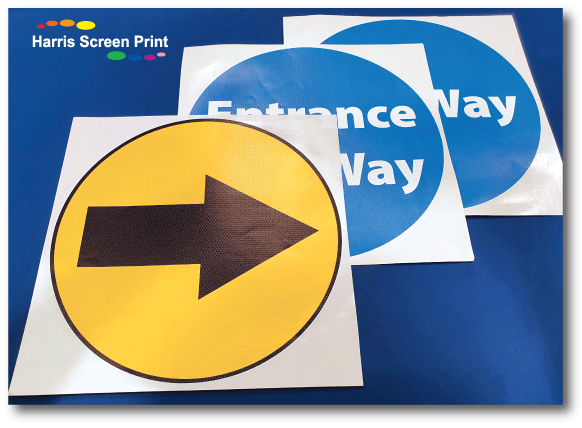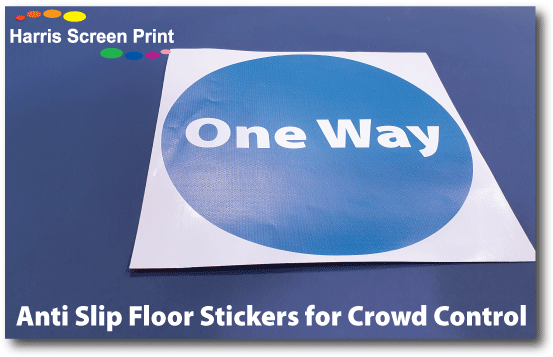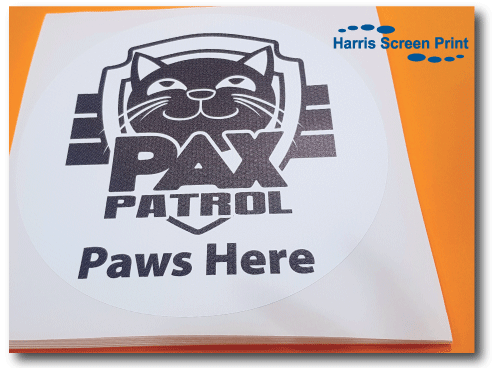 All our floor stickers are printed right here on the South Coast in the UK, with quick turnarounds. You can even speak direct to the print specialist to be sure you're getting exactly what you want!
CLICK On this link to see more photos of our printed floor stickers