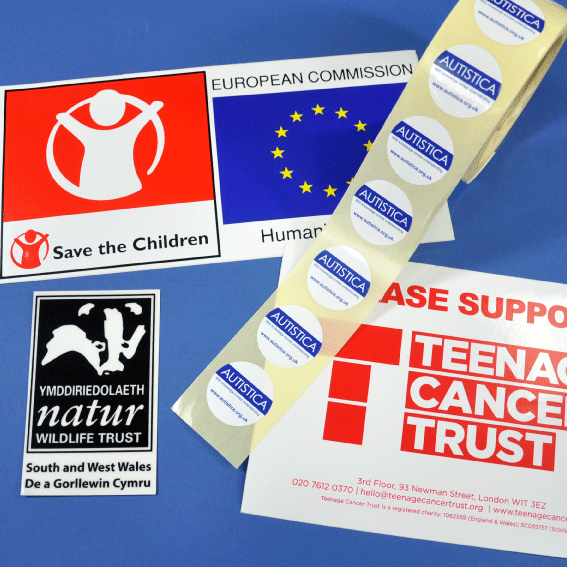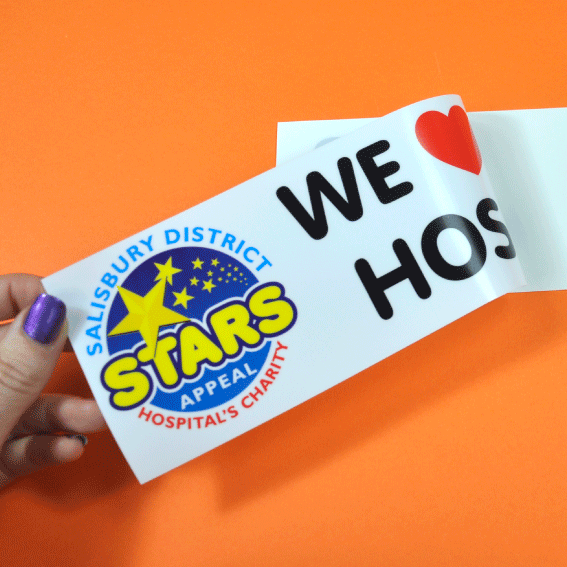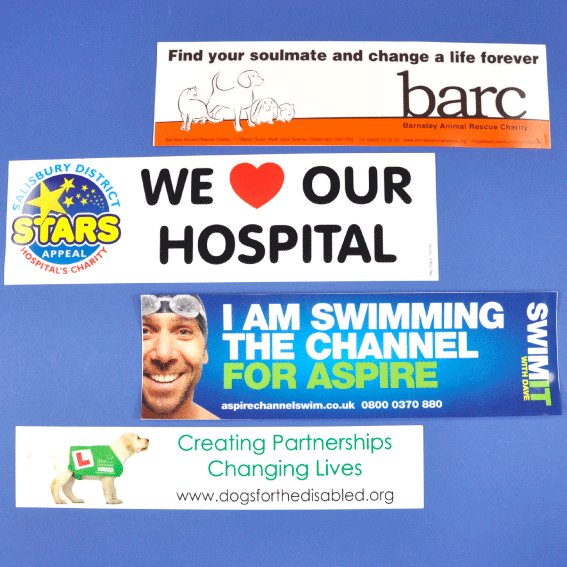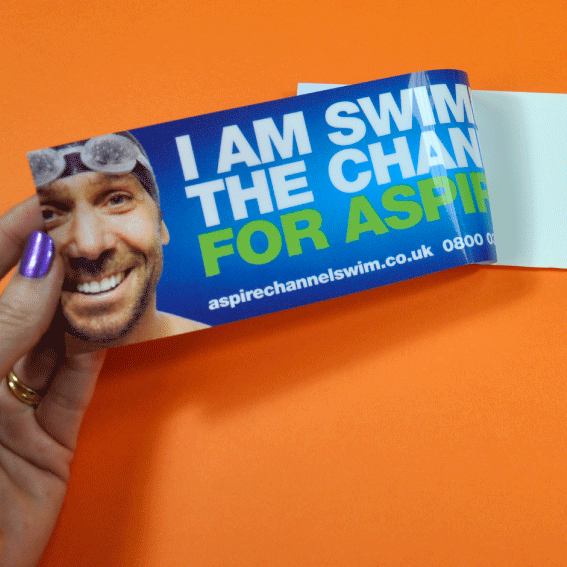 Charity Stickers
---
We print stickers for charities, from small local charities, through to UK registered and International charities. Most popular are charity lapel stickers, which are available on sheets or on rolls - perfect for your fundraising campaigns.
With screen-printing, we mix inks to match your logo colours using the pantone referencing system at no extra charge, to ensure your branding remains strong and consistent. Our digitally printed stickers are printed using high quality CYMK full colour process inks.
Charity Lapel Stickers for fundraising
The most popular size our customers order for fundraising lapel stickers is 35mm diameter circles. We have a wide range of stock cutters for on roll stickers, and if you would like your stickers supplied in sheet form, then you can have any size and shape.
Fundraising Charity Lapel Stickers on Sheets
For the budget conscious charities, it is usually more cost effective if you are wanting less than 5,000-10,000 lapel stickers, to have them supplied on sheets.
Fundraising Charity Lapel Stickers on Rolls
For high volumes have your fundraising stickers supplied on rolls, as they'll work out more cost effective that way. Really easy to peel off and available on paper or vinyl.
View more of our recently printed charity lapel stickers on our Sticker Sheets & Stickers On Roll web pages, and on:

Waterproof Charity Collection Tin and Charity Bucket Stickers
Charity collection tin wrap around stickers and collection bucket stickers are also a great way to promote your charity when you are fundraising. Our inks and materials are fully weather proof and fade-resistant, making them ideal for long term outdoor use.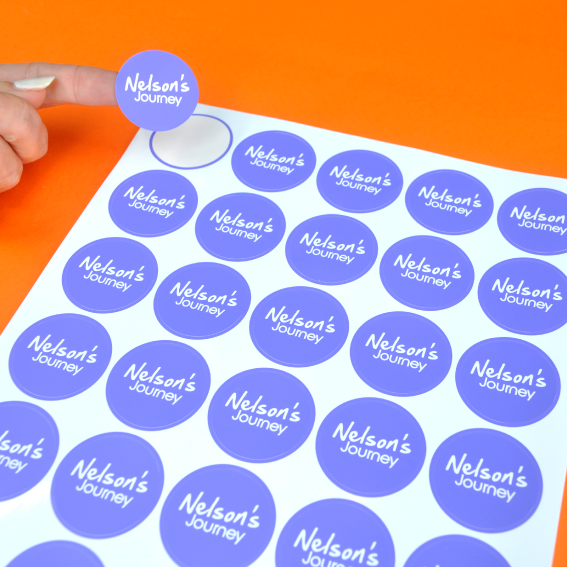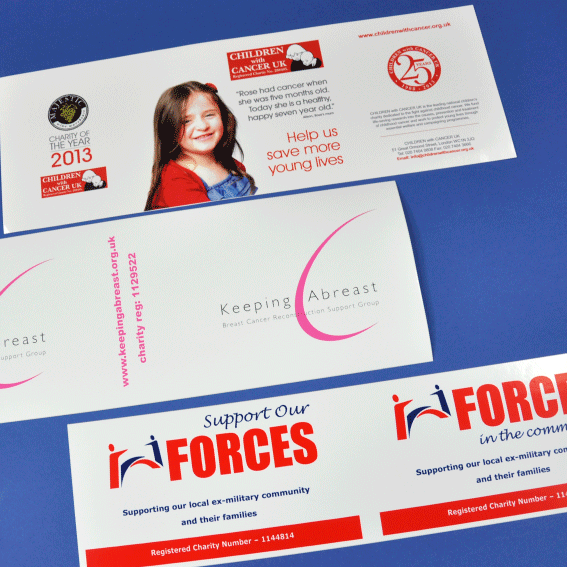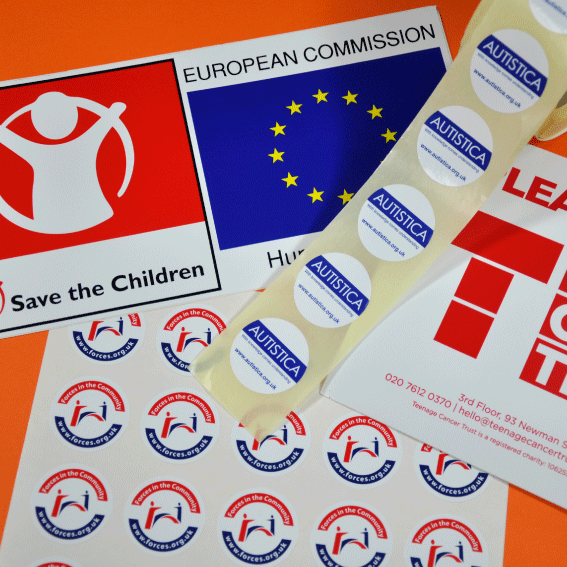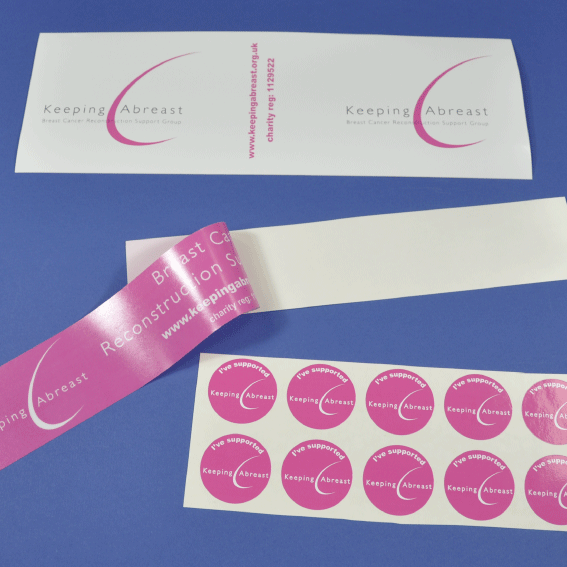 Charity Car Window Stickers
Want to promote your charity beyond fundraising stickers? Then why not consider car rear window stickers or bumper stickers which can be seen by thousands of drivers across the country time and time again! See our Car window sticker page for more information.
Need Inspiration?
All our stickers are manufactured to your exact needs, so please email or call for a personalised quotation – we give special CHARITABLE DISCOUNTS wherever possible.
Are you NEW to ordering charity lapel stickers? If you don't have your own design, we'll happily provide a layout for you at no extra charge.
Get to see some of the stickers we've printed recenty for charities by requesting a Free Charity Sticker Sample Pack, simply email your charity name and full postal address to us at: sales@harris-screenprint.co.uk